We offer users a 24-hours updated real-time economic calendar. 
Consult our economic calendar to get a comprehensive understanding about incoming major economic events.
The Economic Calendar of InterStellar covers economic events incurred around the world. It not only presents various economic indicators, but also supports automatic and synchronous update after the release of new data. All information can be automatic and synchronous updated, immediately upon the field announcement or release of event data, to offering all important information that may have impact on your trading. You may also check economic events in history and their impacts on the market through the calendar.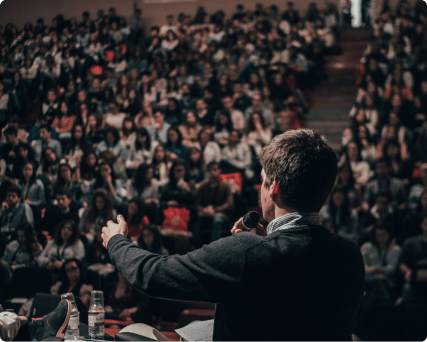 Saturday September 30 2023
Actual
Previous
Consensus
Forecast
Saturday September 30 2023
Actual
Previous
Consensus
Forecast

01:30 AM

50.2

49.7

50
50.4

01:30 AM

51.7

51

52

01:30 AM

52

51.3

52.6
Sunday October 01 2023
Actual
Previous
Consensus
Forecast
Sunday October 01 2023
Actual
Previous
Consensus
Forecast

12:00 AM

-8.4%

-9.1%
-10%

12:00 AM

$0.87B

$1.75B
$2.05B

12:00 AM

-22.8%

-17.6%
-19%

01:45 AM

51.0

51.2
51.2

01:45 AM

51.8

52.6

01:45 AM

51.7

53

10:00 PM

49.6

48.2

11:00 PM

-2%

-0.2%
-0.7%

11:00 PM

-8%

-6.2%
-7.0%

11:00 PM

-3.2%

0.3%

11:50 PM

5

6
7

11:50 PM

11:50 PM

13.4%

13.6%
13.5%

11:50 PM

9

5
8

11:50 PM

23

24
23

11:50 PM

20

22
21

11:50 PM

-5

-4
-3
Monday October 02 2023
Actual
Previous
Consensus
Forecast
Monday October 02 2023
Actual
Previous
Consensus
Forecast

12:00 AM

0.2%

0.4%

12:30 AM

53.9

53

12:30 AM

49.6

48.6
48.6

12:30 AM

-0.2%

-0.5%

04:00 AM

3.27%

2.2%
2.5%

04:00 AM

2.18%

2.08%
2.1%

04:00 AM

-0.02

0.14
0.3%

05:00 AM

74.07%

50.0%

05:30 AM

-23.2%

-21.4%

06:00 AM

52.7

52

06:00 AM

-0.8%

-0.4%

-0.3%

06:00 AM

-5.3%

-5.7%

-5.1%

07:00 AM

07:00 AM

49

48.5

07:15 AM

46.5

46.5
46.3

07:45 AM

45.4

45.7
45.7

07:50 AM

46

43.6
43.6

07:55 AM

39.1

39.8
39.8

08:00 AM

-0.2%

0.1%

08:00 AM

43.5

43.4
43.4

08:00 AM

7.6%

7.7%
7.7%

08:30 AM

43

44.2
44.2

09:00 AM

6.4%

6.4%
6.5%

09:00 AM

49.7

49.3

09:30 AM

3.6030%

09:30 AM

3.6150%

12:00 PM

53.5

51

01:00 PM

50.1

49.7

01:00 PM

3.789%

01:00 PM

3.822%

01:00 PM

3.824%

01:30 PM

48

47.8

01:45 PM

47.9

48.9
48.9

02:00 PM

47.6

47.7
48.1

02:00 PM

48.5

48.3
49

02:00 PM

0.7%

0.5%
0.5%

02:00 PM

46.8

47

02:00 PM

48.4

48.6
48.9

03:00 PM

51.2

50.9

03:00 PM

03:00 PM

03:30 PM

5.33%

03:30 PM

5.315%

05:00 PM

05:30 PM

06:00 PM

$9.8B

$9.191B
$ 7.7B

11:30 PM

1.0%

0.9%

78.9%

81.0%

94.4

93.2

7.8%

6.5%

$-8.66B

$ -10.3B

$21.62B

$21.62B

$30.27B

$30.49B

45.679K

47.0K

12%

Tuesday October 03 2023
Actual
Previous
Consensus
Forecast
Tuesday October 03 2023
Actual
Previous
Consensus
Forecast

12:30 AM

-8.1%

3.3%
2.9%

12:30 AM

-1.9%

0%

-1.3%

12:30 AM

-0.1%

3.0%

12:30 AM

1.9%

0.5%

12:30 AM

-10.6%

-26.3%

12:30 AM

0.1%

0.5%

03:30 AM

4.1%

4.1%
4.1%

03:35 AM

0.657%

04:15 AM

56.6

56.2

05:00 AM

58.6

58.1
57.8

06:10 AM

06:45 AM

€-168.99B

€-185.2B

07:00 AM

24.8K

22.0K

07:00 AM

11.4%

25.0%

07:00 AM

9.09%

4.88%
5.0%

07:00 AM

58.94%

61.7%
61.5%

07:00 AM

1614.31

1691

07:00 AM

5.89%

7.1%

07:00 AM

49.41%

51.0%

08:40 AM

3.670%

08:40 AM

3.654%

09:00 AM

11:00 AM

$211.3B

$210.0B

12:00 PM

-0.6%

0.5%
-0.3%

12:00 PM

-1.1%

1%
-0.4%

12:00 PM

3.1%

1.0%

12:00 PM

28.8%

32.1%

12:00 PM

12:55 PM

3.8%

01:00 PM

49.9

51

02:00 PM

8.827M

8.83M
8.6M

02:00 PM

43.2

41

02:00 PM

3.549M

3.4M

03:30 PM

5.120%

08:30 PM

1.586M

10:00 PM

-11.6

-13

10:00 PM

47.8

50.5

10:00 PM

-9.9

-12

10:00 PM

-19.8

-16

10:00 PM

48

50.2

4.06%

4.11%

51.2

37.3%

29.1%

ARS4062.43B

ARS2463.1B
Wednesday October 04 2023
Actual
Previous
Consensus
Forecast
Wednesday October 04 2023
Actual
Previous
Consensus
Forecast

12:30 AM

12:30 AM

54.3

53.3

12:30 AM

52.6

51.8

12:30 AM

53.6

53.9

12:30 AM

48.9

49

06:00 AM

55.9

54

06:00 AM

57.6

56.5

07:15 AM

51

50.3

07:15 AM

49.3

49.6
49.9

07:15 AM

48.6

48.8

07:45 AM

49.8

50
50.1

07:45 AM

48.2

48.7

07:50 AM

46

43.9
43.9

07:50 AM

46

43.5
43.5

07:55 AM

47.3

49.8
49.8

07:55 AM

44.6

46.2
46.2

08:00 AM

47.9

48.4
48.4

08:00 AM

46.7

47.1
47.1

08:00 AM

0.6%

-0.4%

08:00 AM

1.9%

0.4%

08:15 AM

08:30 AM

49.5

47.2
47.2

08:30 AM

48.6

46.8
46.8

09:00 AM

-0.2%

-0.3%
-0.1%

09:00 AM

-0.5%

0.6%
0.5%

09:00 AM

-7.6%

-11.6%
-11.6%

09:00 AM

-1%

-1.4%

09:00 AM

5.272%

09:30 AM

2.53%

10:10 AM

3.750%

10:10 AM

3.785%

11:00 AM

7.41%

11:00 AM

-1.3%

11:00 AM

189.6

11:00 AM

411.7

11:00 AM

144.8

11:30 AM

11.1%

11:40 AM

12:15 PM

177K

160K
160.0K

01:00 PM

50.6

50.4

01:00 PM

50.6

50.2

01:45 PM

50.2

50.1

01:45 PM

50.5

50.2
50.2

02:00 PM

02:00 PM

54.5

53.6
53.7

02:00 PM

-2.1%

0.3%
0.3%

02:00 PM

54.7

54.5

02:00 PM

0.8%

0.6%

02:00 PM

57.3

57

02:00 PM

57.5

57

02:00 PM

58.9

58.5

02:05 PM

02:30 PM

-2.17M

02:30 PM

1.027M

02:30 PM

1.767M

02:30 PM

-0.943M

02:30 PM

0.15M

02:30 PM

0.398M

02:30 PM

-0.572M

02:30 PM

0.517M

02:30 PM

-0.239M

03:25 PM

03:30 PM

5.345%

04:00 PM

4.629%

04:00 PM

09:00 PM

$418.3B

$ 445B

11:00 PM

3.4%

3.4%
3.5%

11:00 PM

112.3

112.7

11:00 PM

1%

0.3%
0.2%

11:50 PM

¥-544.4B

11:50 PM

¥-3025.3B

Thursday October 05 2023
Actual
Previous
Consensus
Forecast
Thursday October 05 2023
Actual
Previous
Consensus
Forecast

12:30 AM

A$8.039B

A$9B
A$8.5B

12:30 AM

-2%

12:30 AM

3%

03:35 AM

1.64%

03:35 AM

-0.1603%

05:00 AM

60.9

58

05:00 AM

60.1

59.5
59

05:00 AM

0.6%

0.2%

05:00 AM

1.1%

0.8%

06:00 AM

€15.9B

€15.8B
€16.8B

06:00 AM

-0.9%

-0.1%

06:00 AM

1.4%

0.5%

06:45 AM

0.8%

-0.4%
-0.3%

07:00 AM

-1.8%

-2.2%

07:30 AM

43.4

44

07:30 AM

42.4

42.8

07:30 AM

41.5

42.6

07:30 AM

47.7

47.4

08:00 AM

24.4%

18.7%

08:30 AM

50.8

49.9
50.2

08:40 AM

3.66%

08:40 AM

08:40 AM

3.027%

09:00 AM

3.15%

09:45 AM

11:30 AM

$83.81B

11:30 AM

75.151K

86.0K

12:00 PM

46.7

47

12:30 PM

C$-0.99B

C$-1.6B
C$-0.7B

12:30 PM

C$60.42B

C$62.0B

12:30 PM

C$61.4B

C$62.7B

12:30 PM

$-65B

$-64.6B
$-58.3B

12:30 PM

$251.7B

$255.5B

12:30 PM

$316.7B

$313.8B

12:30 PM

204K

210.0K

12:30 PM

1670K

1665.0K

12:30 PM

211K

209.25K

01:00 PM

02:00 PM

53.5

49.6

02:00 PM

02:30 PM

90Bcf

03:30 PM

03:30 PM

5.29%

03:30 PM

5.33%

04:00 PM

04:00 PM

6.72%

04:00 PM

7.31%

04:15 PM

07:00 PM

-3.9%

-3.7%

11:30 PM

1.3%

1.2%

11:30 PM

-2.7%

0.9%
0.8%

11:30 PM

-5%

-4.3%
-2.1%

11:30 PM

0.5%

11:50 PM

$1251.2B

94

-0.86

-0.6
Friday October 06 2023
Actual
Previous
Consensus
Forecast
Friday October 06 2023
Actual
Previous
Consensus
Forecast

12:30 AM

12:30 AM

0.5%

0.2%
0.2%

03:00 AM

$137.1B

$136.0B

03:35 AM

-0.2685%

04:30 AM

6.5%

6.5%
6.5%

04:30 AM

4.5%

4.5%
4.5%

05:00 AM

114.2

113.5

05:00 AM

108.2

108.3

06:00 AM

-11.7%

1.5%
5.1%

06:00 AM

$61.998B

$ 62.0B

06:00 AM

-1.9%

-0.2%

06:00 AM

-4.6%

-5.0%

06:45 AM

€-8.089B

€-7.9B

06:45 AM

€-2B

€-1.7B

06:45 AM

€52.641B

€51.9B

06:45 AM

€60.731B

€59.8B

08:00 AM

0.4%

-0.3%

08:00 AM

2.7%

2.2%

08:00 AM

121.4

08:45 AM

€216B

09:00 AM

S$455.5B

S$430.0B

10:00 AM

7.85%

7.8%

10:30 AM

42.3%

38.0%

11:30 AM

19.8%

11:30 AM

13.6%

11:30 AM

$590.7B

12:00 PM

15.7%

16.5%

12:00 PM

2.8%

3%

12:30 PM

5.5%

5.6%
5.6%

12:30 PM

39.9K

17K
-20.0K

12:30 PM

32.2K

-15.0K

12:30 PM

7.8K

-5.0K

12:30 PM

65.5%

65.9%

12:30 PM

5.2%

5.5%

12:30 PM

187K

163K
150.0K

12:30 PM

3.8%

3.7%
3.8%

12:30 PM

0.2%

0.3%
0.3%

12:30 PM

4.3%

4.3%
4.1%

12:30 PM

62.8%

62.9%

12:30 PM

34.4

34.4
34.6

12:30 PM

8K

5K

12:30 PM

16K

5K
9K

12:30 PM

179K

160K
145K

12:30 PM

7.1%

7.1%

01:00 PM

24%

19.0%

01:00 PM

-7.9%

-4%

01:00 PM

$582B

$565.0B

02:30 PM

TRY61.909B

TRY65.5.0B

04:00 PM

05:00 PM

502

05:00 PM

623

07:00 PM

$10.4B

$12.5B
$11B

24.3%

20.2%

0.2%

-7.7%

15.04M

14.8M
Saturday October 07 2023
Actual
Previous
Consensus
Forecast
Saturday October 07 2023
Actual
Previous
Consensus
Forecast

$3.16T

$3.13T
$ 3.15T
Monday October 09 2023
Actual
Previous
Consensus
Forecast
Monday October 09 2023
Actual
Previous
Consensus
Forecast

03:00 AM

125.2

125

06:00 AM

-0.8%

1.0%

12:00 PM

0.55%

0.4%

12:00 PM

4.64%

4.7%

12:00 PM

0.27%

0.3%

12:00 PM

6.08%

5.31%

01:00 PM

01:00 PM

01:00 PM

11:01 PM

4.3%

2.0%

11:30 PM