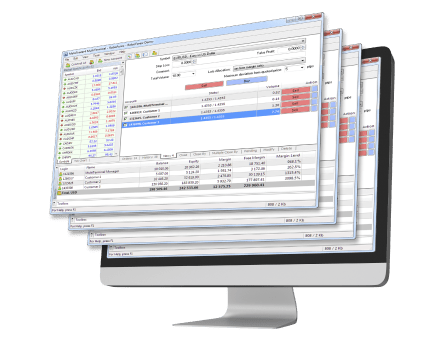 Simultaneously trading through multiple accounts
On the basis of MT4, MultiTerminal (the multi-account login platform of MT4) supports the real-time management of multiple MT4 accounts. It is specially designed for traders requiring for bulk operations of several accounts simultaneously. It supports the allocation of trading volume among different accounts, including equal allocation or allocation as per fund proportions. This feature makes the account management much more intuitive. One click and one platform could contribute to your easy control of multiple accounts.

InterStellar MultiTerminal has integrated all functions of MT4 to facilitate users to experience the conveniences from rapid trading.

Available functions
allocation as per proportion in each lot, equal allocation, allocation as per proportions of free guarantee deposit, allocation as per total trading volume per order, and allocation as per expected trading volume.