Distinguished Interstellar FX customers: Please note that the US President's Day is coming, during which the trading time of some Interstellar FX products will change (the trading time of varieties not mentioned in the table will not be affected). It is hereby notifified.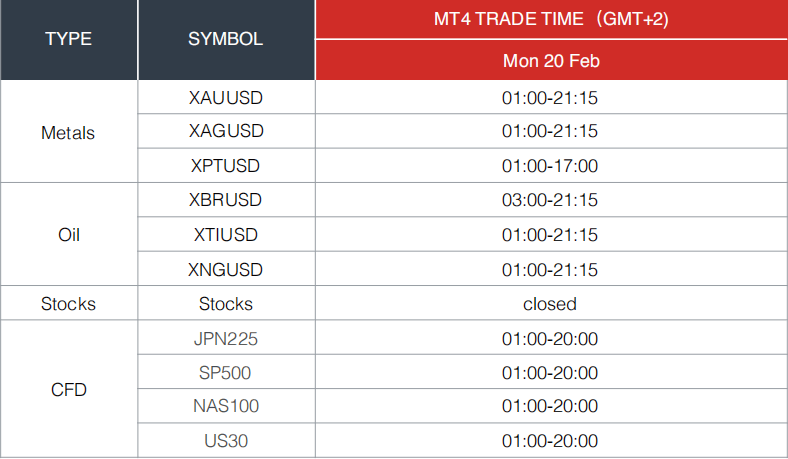 Please note that due to the impact of holidays, the market activity may be reduced, and the liquidity will usually be lower than the level of normal trading days, which may lead to significant changes in prices. We recommend that you pay attention to the position of your account during this period and operate cautiously.
Thank you for your long-term support and trust in Interstellar FX!
Interstellar FX Team